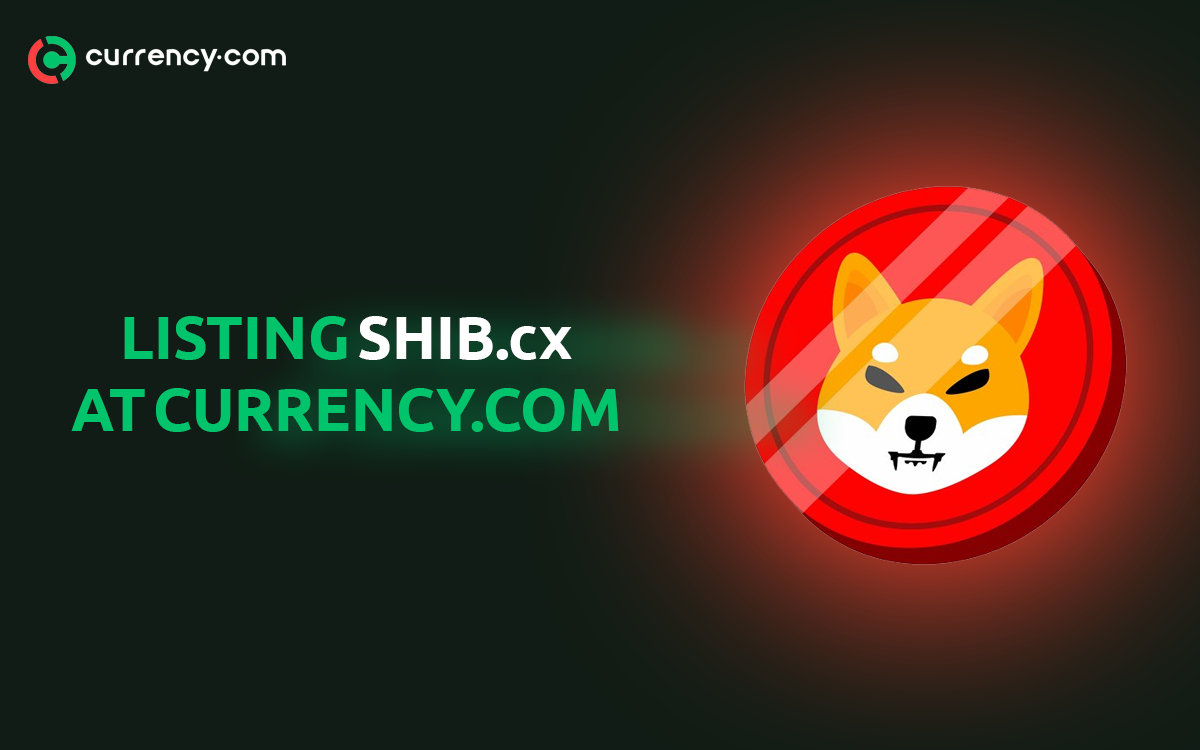 High-growth cryptocurrency exchange, Currency.com, has added the popular cryptocurrency, the "meme-coin" Shiba Inu (SHIB), to its trading platform.
The token SHIB is now available for buying and selling with USD.cx and BTC, as well as for trading with leverage up to 10x, which will allow cryptocurrency investors to hedge their risks.
At the time of writing, the SHIB token is worth $0.000068, having dropped from $0.000088 after hitting an all-time high on the night of October 28. The reason for such increased attention to the token was a survey of the popular trading platform Robinhood about which coin to add next. Shiba Inu was included in the list of contenders, which caused a sharp surge in trading volume to $21.5 billion.
Cryptocurrency platform Currency.com, given the popularity of the Shiba Inu project and the high demand from its clients, supported the idea of adding the ability to buy, sell and trade with this token with a leveraged token. SHIB trading started on the cryptocurrency exchange on October 27.
Additionally, each newly registered Currency.com user will receive a 50 USD.cx welcome bonus, which will become available after passing the verification and performing one leverage operation.
About the Shiba Inu project
The Shiba Inu project was launched in August 2020 as an experiment to spontaneously create a decentralized community. Initially, the Shiba Inu token was considered as a kind of analog and even a "killer" of the popular Dogecoin cryptocurrency but eventually grew into a large-scale project. Today Shiba Inu has a complete ecosystem with its own decentralized exchange, the ability to create non-fungible tokens (NFT), and smart contracts.
About cryptocurrency exchange Currency.com
In 2020, Currency.com reported a 374% increase in its customer base. This has made the cryptocurrency platform one of the fastest-growing cryptocurrency exchanges in Europe. Depending on the regulatory perimeters in different countries, Currency.com offers different products around tokenized assets and cryptocurrencies.
Currency Com US LLC is registered with the Financial Crimes Enforcement Network as a Money Services Business. Its parent entity, Currency Com Limited is licensed by the Gibraltar Financial Services Commission as a Distributed Ledger Technology (DLT) Provider. The company has offices located in the US, Belarus, Gibraltar, and Ukraine.
To find out more, visit the website.
Word of Caution From Currency.com: Attention! An investment carries the risk of losing all investments funds. Past investment success does not mean future success.
The post Currency.com Users Can Now Trade Shiba Inu With Upto 10X Leverage appeared first on BeInCrypto.
Source: Currency.com Users Can Now Trade Shiba Inu With Upto 10X Leverage