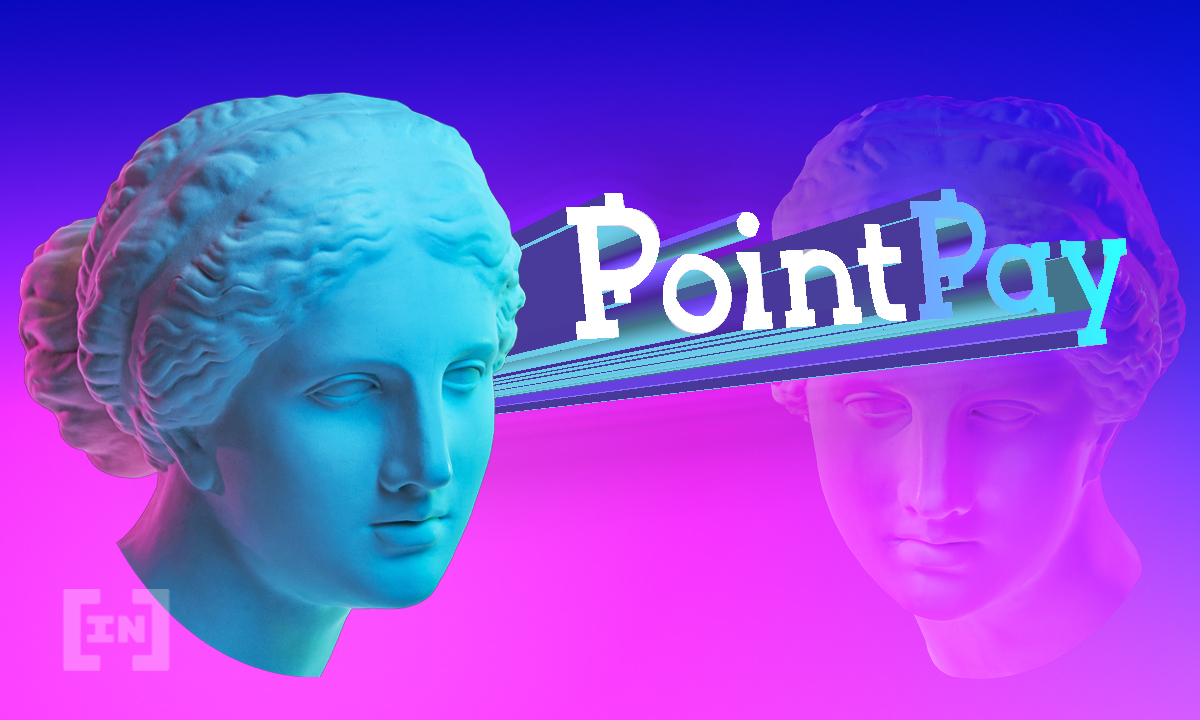 Extending financial inclusion to billions of the world's unbanked population has been a foundational objective that the global cryptocurrency community has shared from the dawn of the blockchain movement.
Starting with Satoshi Nakamoto, the elusive creator of Bitcoin, stakeholders across the board have pursued this objective using different approaches over the past decade. PointPay is one such project that aims to help the decentralized digital economy upstage legacy finance.
PointPay pitches itself as an all-encompassing blockchain ecosystem consisting of ten unique, high-value products. There is a crypto bank, an exchange, a crypto wallet, a crypto-focused educational platform, and a homegrown ERC-20 token to facilitate seamless transfer of value, among other products.
With the PointPay token (PXP) pre-sale garnering attention from various corners, we think it's time to shed light on the individual products. While there, we'll also try to evaluate how PointPay claims to have combined these to offer a self-sustaining blockchain ecosystem.
What is PointPay?
PointPay is a crypto startup founded in Estonia in 2018. It claims to be the first-of-its-kind blockchain-powered bank that enables people to open cryptocurrency check and saving accounts using their phone or another device. The platform states that users can earn daily sizable compound interest on their crypto holdings.
In 2019, PointPay was voted the best blockchain startup at Eastern Europe's biggest blockchain conference, Blockchain Life.
As of May 2021, PointPay supports popular cryptos including bitcoin (BTC), ethereum (ETH), tether (USDT), tether gold (XAUT), as well as the platform's homegrown PXP.
The PointPay ecosystem offers:
Blockchain-based bank (launched)Crypto exchange (launched)Crypto wallet (launched)Payment system (launched)Crypto school (launched)Crypto loan module (launched)Mobile banking applications for iOS and Android (launched)Instant payment solution powered by PointPay's native offchain technology (launched)VISA crypto debit card (pre-order phase)
PointPay is available for users from all around the world, the only exceptions are countries sanctioned by the United States.
PointPay token: PXP
The PXP token is ERC20 compliant and issued on the Ethereum platform, ensuring timeous transactions and compatibility with third-party services. PointPay customers can earn higher yields on PointPay Bank with this token.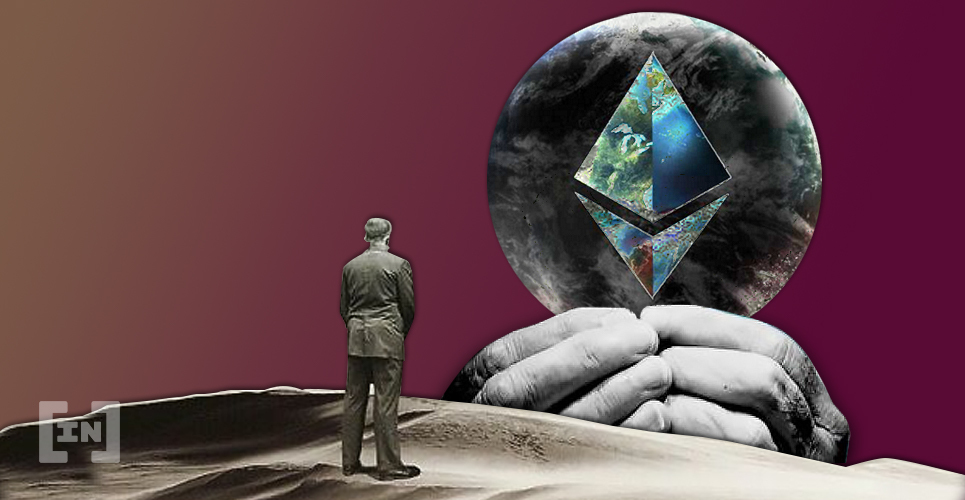 Customers are also able to reduce transfer fees and receive discounts for taking crypto loans for PXP token holders. Traders can also reduce maker/ taker fees on the PointPay Exchange. In the future, PointPay will roll out the following features:
Burning model for PXP tokenBuy-back system for PXP tokenLower swap fees for PXP token holders on PointPay Crypto WalletNative blockchain creation
An in-depth understanding of the ten-product ecosystem
Through one account, PayPoint customers will have access to all ten products available within the ecosystem.
PointPay Crypto Bank
The blockchain-based bank is the first of its kind, according to PointPay. It allows people to open a cryptocurrency checking or savings account from anywhere. This can be done on a smartphone or other device. Those with an account can earn daily accruals. Account-holders can open a crypto savings and checking account that supports BTC, ETH, USDT, XAUT, and PXP.
Current features:
Crypto checking and savings accountsEasy transfer options between accounts within the bank and ecosystemDaily compound interestHighest interest rates in the industry*BTC, ETH, USDT, XAUT, and PXP supportA higher yield for PXP token holders on a progressive scale
* according to PointPay
Future features:
Fast bank-to-bank fiat transfersFast C2C fiat transfersBanking license in WyomingBanking license in the Cayman Islands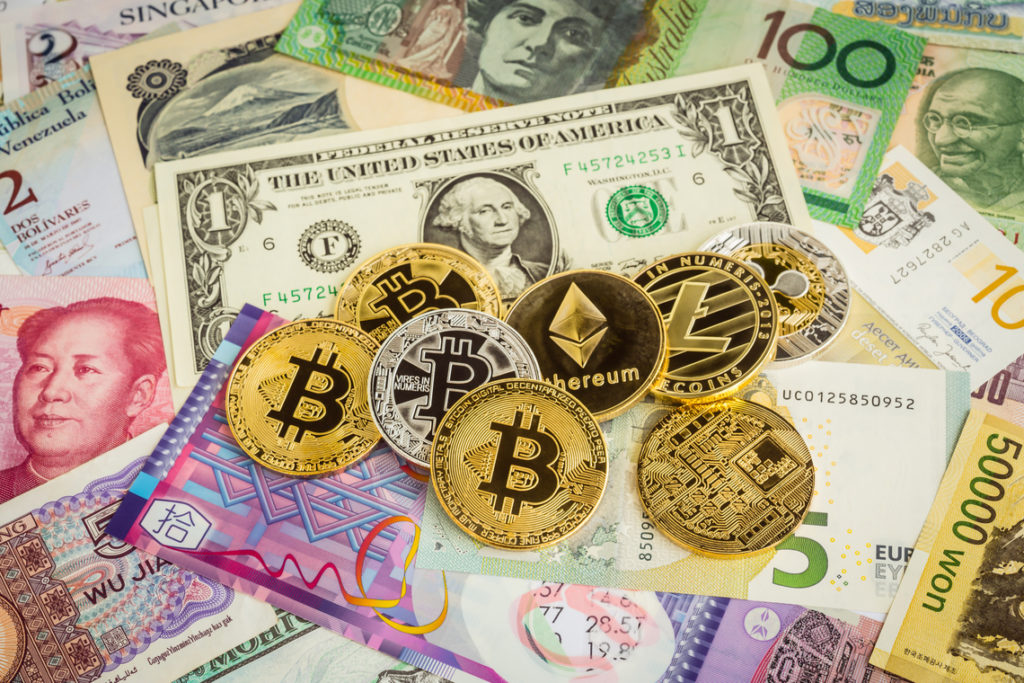 How to buy PXP tokens in PointPay Bank:
Use PointPay Payment System to purchase cryptocurrency for U.S dollar, euro, Russian ruble, etc if you do not have any cryptocurrencyUsing the deposit tab, transfer your cryptocurrency to PointPay BankClick the "Convert to PXP" button on the cryptocurrency which you are going to spend
PointPay Crypto Exchange
Seamless custom trading UI with market, limit and stop-limit orders. For those newbies in the world of cryptocurrency, there are helpful video tutorials that can be utilized to get yourself familiar with a cryptocurrency exchange. Additionally, there is a Quick Exchange option. Exchange options include cryptocurrency to cryptocurrency, fiat to fiat, cryptocurrency to fiat and fiat to cryptocurrency.
Current features:
Crypto School Market, limit and stop-limit orders supportSimplified cryptocurrency conversion optionReferral system (50% bonus) and bright advertising bannersProgressive discount scale for PXP token holdersDay or night modeMulti-language chat in Chinese, English and RussianAccessible from smartphones and tablets24/7 customer supportAutomatical calculation of liquidity in chosen orders in the order booksPublic API
Future features:
IEO capabilityVisual effects for new created ordersMarket depth chartTrading competitionsOTC tradingCashbackCFD tradingAI trading
PointPay Crypto Wallet
Through the Crypto Wallet, people can easily send cryptocurrency through email. The wallet also creates an easy way to track price changes within a person's cryptocurrency portfolio. The wallet supports multiple currencies and offers real-time rates.
Current features:
Multi-currency capabilityReal-time ratesCryptocurrency portfolioSending the funds via emailDay or night modeBalance top-up with QR codesEmail notifications for deposits and withdrawalsAccessible from smartphones and tablets
Future features:
Sending funds via a phone numberMore currencies will be addedInstant swapERC20 tokens supportRecovery by the seed-phrase
PointPay Payment System
Buying popular cryptocurrencies is made simple through this payment system. Customers can purchase BTC, ETH, USDT, XRP, LTC, and more from their debit or credit card for 30 major fiat currencies including the U.S dollar, euro, and Great British pound. A sell option with the lowest fees is available for the U.S dollar, Russian ruble, and the Ukraine hryvnia, according to PointPay.
Current features:
Buy or sell optionsMajor fiat currencies supportMajor cryptocurrencies supportA fully automated conversion process
Future features:
Public API for fintech projectsCryptocurrency acquiring for merchantsMore providersMore fiat currencies
PointPay Crypto School for the World
This is an extensive 'how-to' for beginners wanting to trade and make money in the cryptocurrency market. The comprehensive set of resources include over twenty tutorials.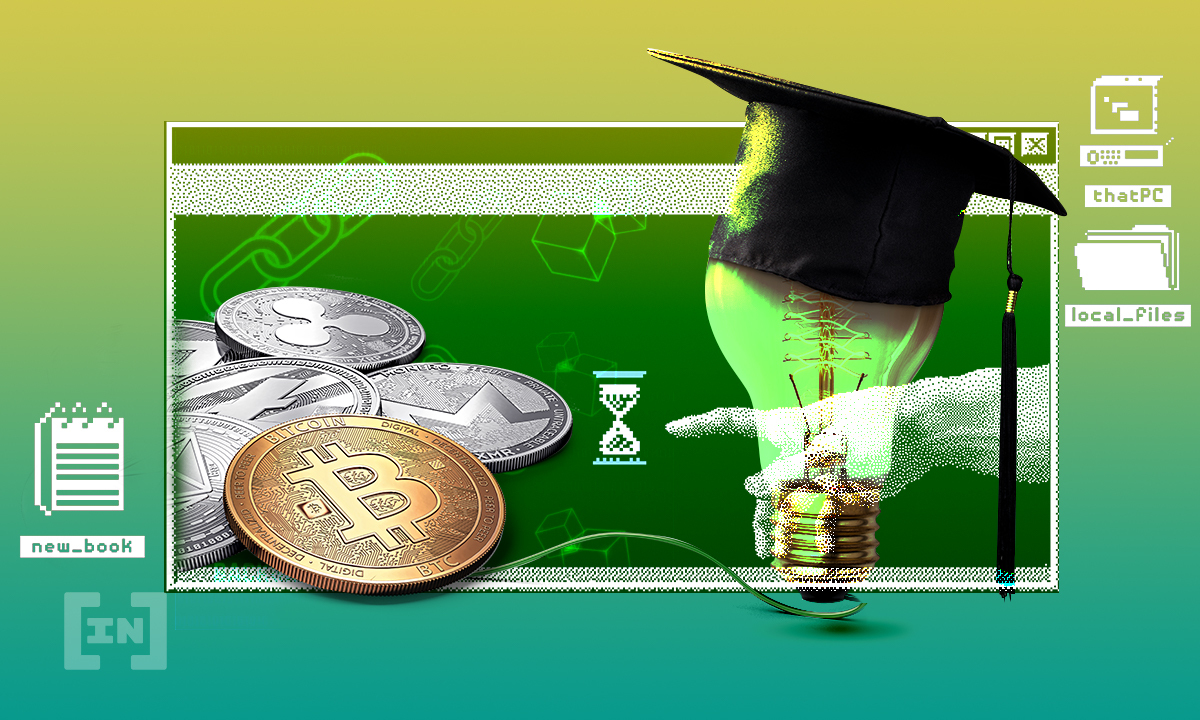 To support global education in cryptocurrency and blockchain, there are three difficulty levels of understanding available for customers to further their knowledge: beginner, medium and expert. PXP token holders will receive access to premium video content that is not readily available to those who do not hold PXP.
Current features:
Over twenty video tutorials availableThree difficulty levels: beginner, medium and expertAccess to premium video tutorials for PXP token holders
Future features:
Additional free educational videos will be createdWritten educational materials for PXP holdersTranslation and availability in more languages
PointPay Crypto Loan module
Customers can receive an instant, crypto-backed loan anywhere in the world regardless of their credit history. PXP holders will be granted a lower cryptocurrency interest rate. PointPay states that the more PXP you have in your bank, the lower the rate. To purchase PXP tokens and decrease your interest rate, use this link.
Current features:
Instant cryptocurrency credit lineTop 10 cryptocurrency supportAdjustable LTV ratePayment scheduleDiscounts to PXP token holders
Future features:
Fiat loansReferral systemMore currencies to be added as collateral
PointPay mobile banking applications for iOS and Android
A mobile banking app is available in the Google Play and Apple App Store. The apps allow customers to access the ecosystem to exchange currencies, buy or sell cryptocurrency, send or receive cryptocurrency, and conveniently access information at their fingertips.
PointPay Native Offchain Technology
PointPay's native offchain technology allows for transfers between Bank, Exchange, Wallet, Payment System, and both Android and iOS mobile banking apps.
Current features:
Instant transfers between all PointPay productsCompetitive feesOff-protocol confirmation of transactionsDiscounts for internal transfers for PXP token holders
Future feature:
Instant fiat transfers within PointPay ecosystem
PointPay VISA crypto debit card
Customers will soon be able to use a fully integrated VISA crypto debit card which instantly converts to fiat currency. With this, people will be able to purchase items from 25 million outlets worldwide.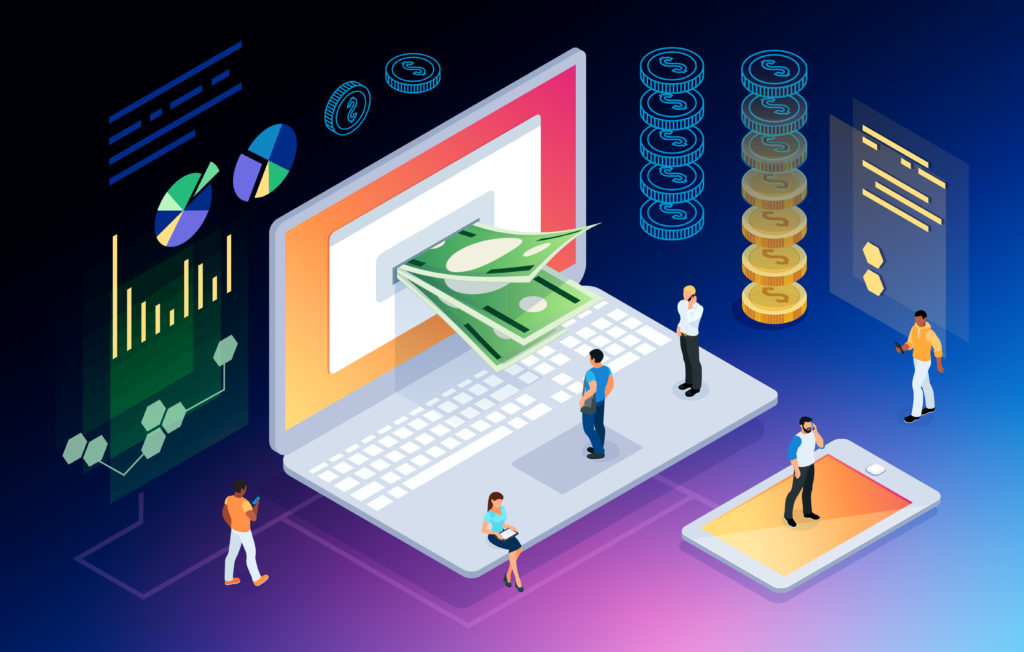 The card, which is currently in its pre-order stage, will allow holders to spend their cryptocurrency at anytime and anywhere. Tokens can be transferred into local fiat funds within 15 seconds. All that will need to be done is a transfer of cryptocurrency from the PointPay Bank, Exchange or Wallet to the card's crypto wallet.
Do PointPay offer a self-sustaining blockchain ecosystem?
PointPay has undoubtedly created an all-in-one cryptocurrency ecosystem. The offering can definitely be considered disruptive to traditional banking systems.
The approach to targeting new entrants to the cryptocurrency market is fool-proof. This is evident in the ease and simplicity of setting up an account.
PointPay makes it seamless for novice and experienced cryptocurrency traders to advance their skills by encouraging self-education through their online learning arsenal. Through this ecosystem, customers can issue invoices or send funds via email. Loans can be taken out under collateral of certain cryptocurrencies online or through the app.
Access to all ten products through one account certainly fosters the sense of a self-sustaining blockchain ecosystem.
However, it can be argued that if PointPay customers aren't utilizing all of the products, such as not purchasing PXP tokens, can it then truly be self-sustaining? A piece of the puzzle is missing, sure, but this won't halt the user experience or benefits entirely.
Customers simply won't reap all the benefits available to them should they choose not to purchase PXP.
It can be argued that the ecosystem is self-sustaining, whether or not customers purchase PXP. They will however benefit greatly by purchasing PXP. Again it isn't necessary to survive in the ecosystem but just far more advantageous to do so.
With PointPay, unlike most good things in life, you're better off indulging in all their products. From a blockchain-based bank, cryptocurrency exchange and wallet, educational tutorials, a payment system, and a token sales platform: we may well be looking at the future of cryptocurrency banking systems.
To find out more about PointPay, visit their website, contact the team or sign up here.
The post PointPay Blockchain Bank: Disrupting Regular Banking Systems appeared first on BeInCrypto.
Source: PointPay Blockchain Bank: Disrupting Regular Banking Systems